Everyone should be able to choose a soap that's good for their skin and good for the environment.
For healthy skin and a healthy planet, choose hemp body soap. 
Cold-pressed and elevated with hemp seed extract for skin that is smooth, hydrated and confidently clean. Sustainably sourced ingredients and zero waste so that nourishing your skin can be part of the eco-solution. 
Customer Testimonials
Hear from others who have joined the Skin High and switched to 100% natural, clean and green empyri.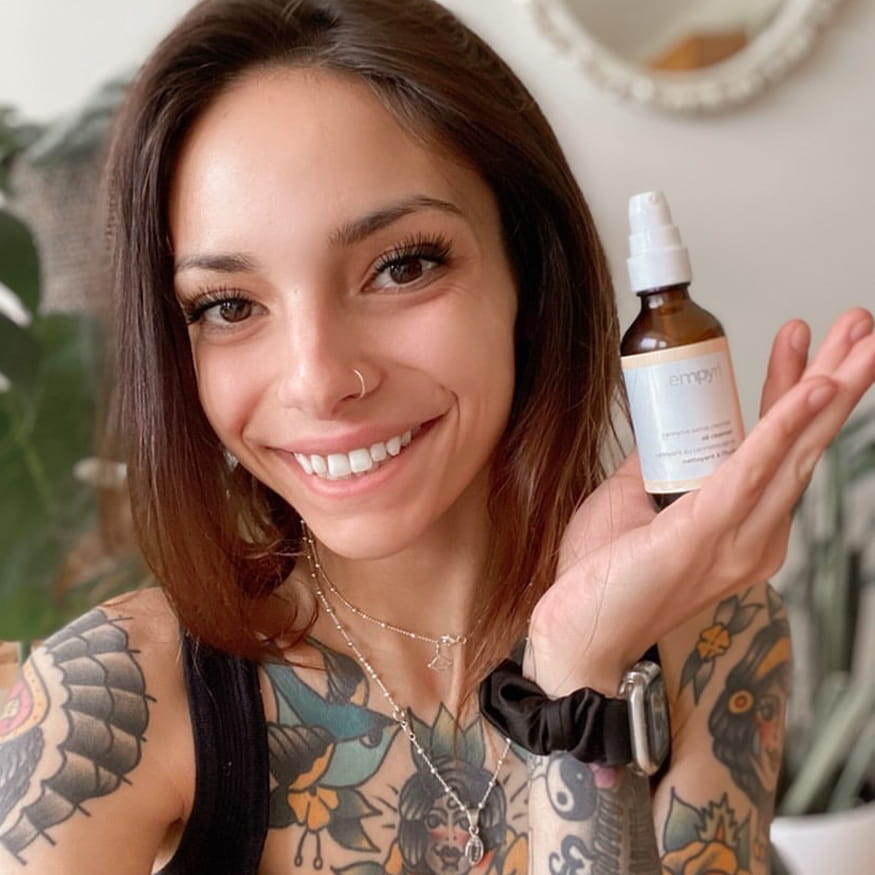 The only things I've been using on my face other than a face mask once a month, so I can truly say the results are all from empyri's cleanser!


Korrin
@you.me.alchemy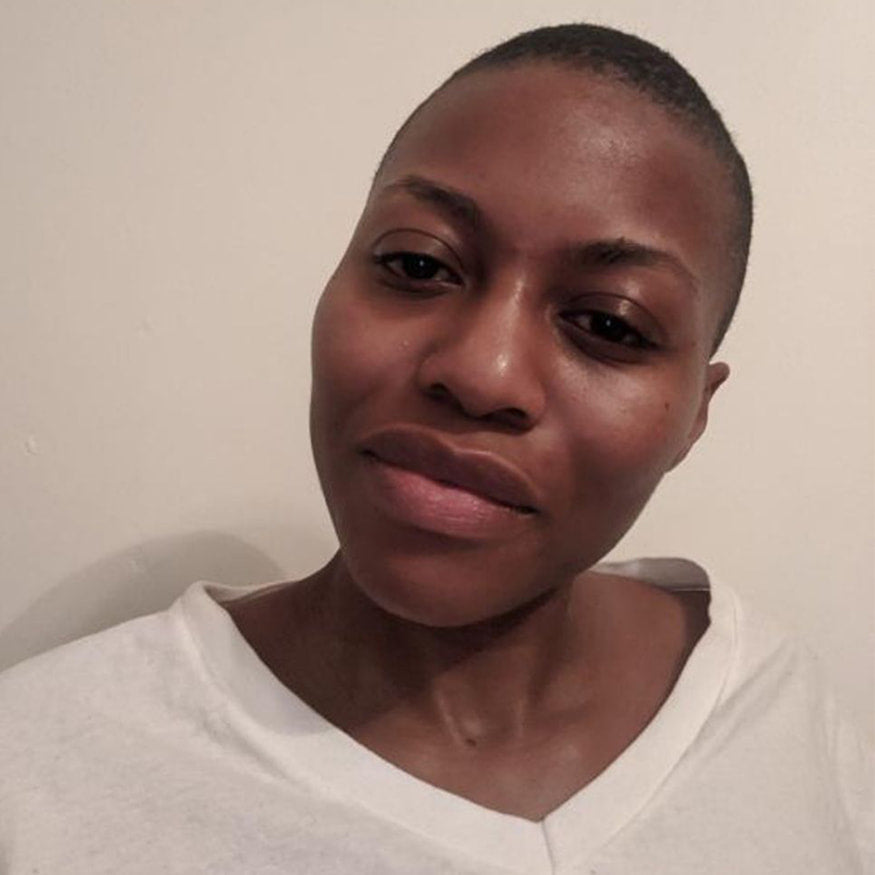 The best foundation you can wear is glowing healthy skin! empyri's 3-step skincare ritual offers that and more!


Shanice
@shaniceunearthed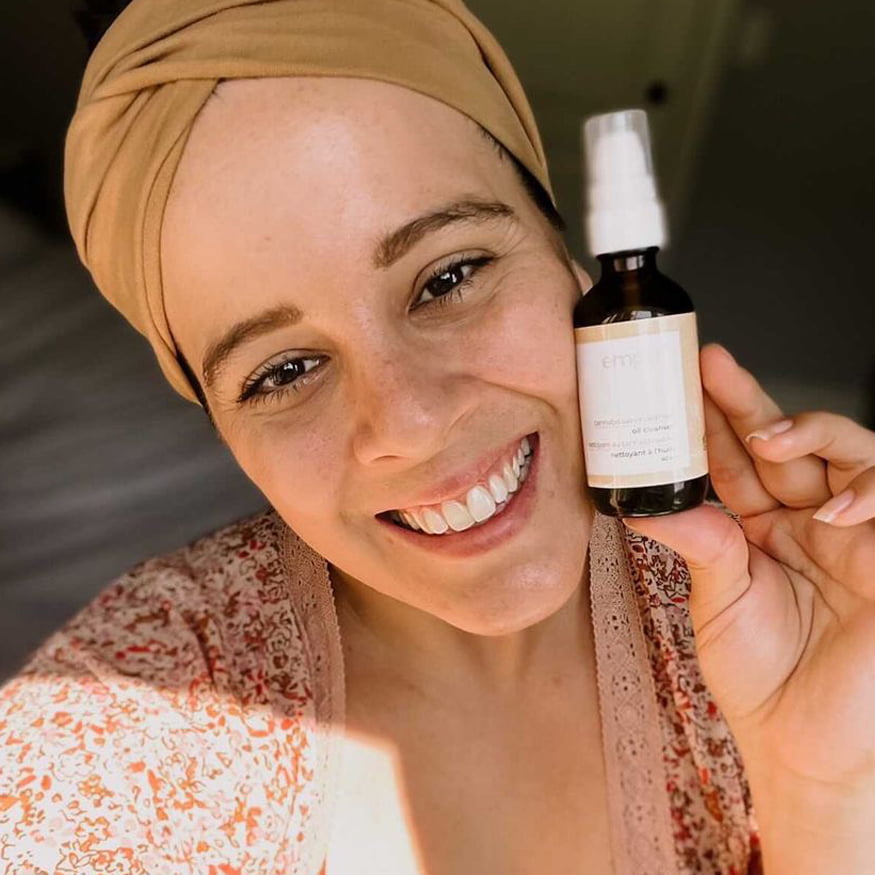 I'm in love with the empyri Oil Cleanser - it's a dream. It easily removes makeup, thoroughly cleanses and leaves your face feeling moisturized (not dried out). I have used it every day for almost three months and I recommend it to everyone!


Natalie
@mindyourown.life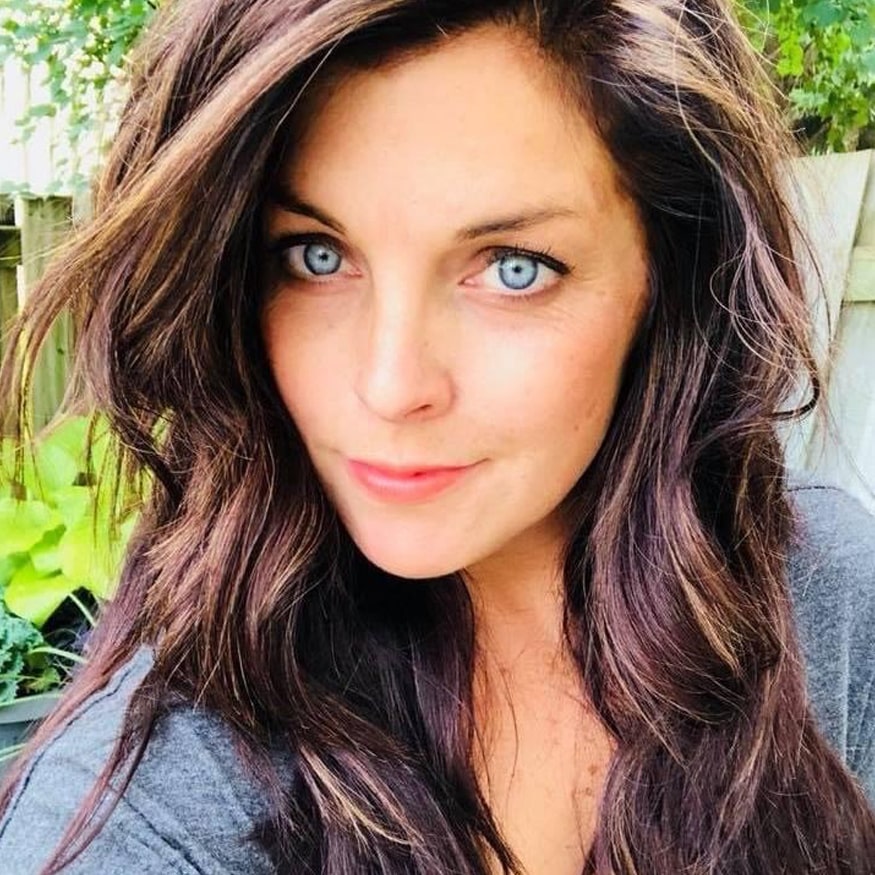 I love the simplicity of empyri's 3-step ritual. After a long day of mountain biking, the oil cleanser is amazing at removing sweat & sunscreen (and chain grease!), leaving my face feeling clean and moisturized. With just these 3 products, I know my skin is getting everything it needs – it's balanced, bright and smooth.


Jade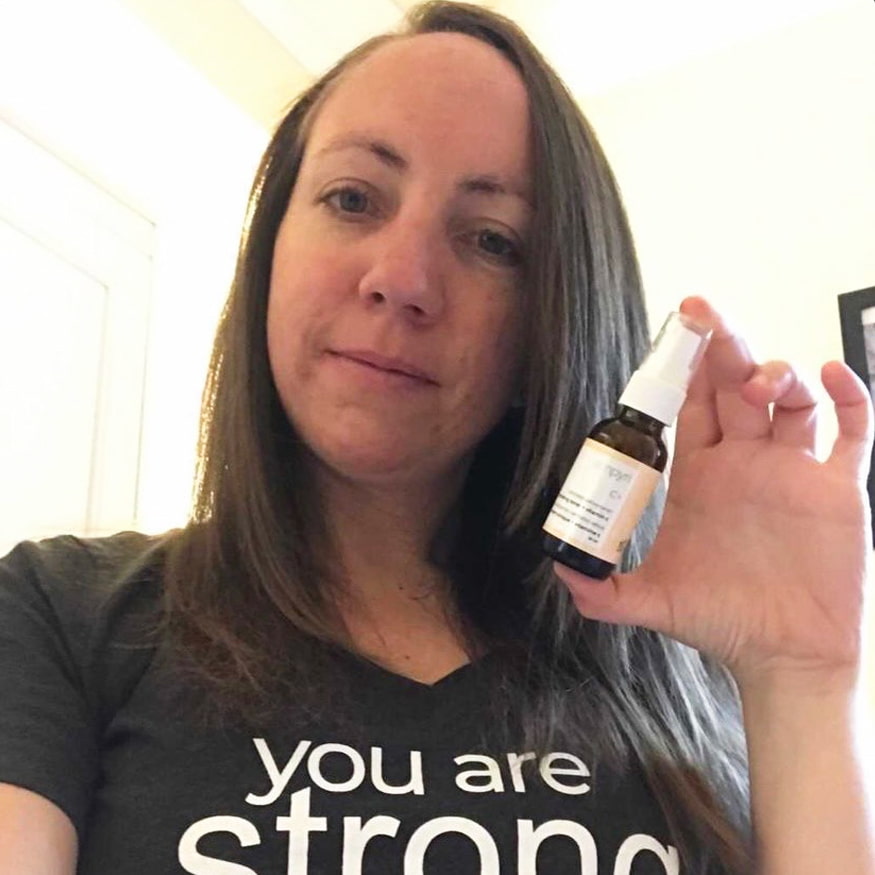 The empyri products are the closest to nature I have ever found. They are gentle, effective and just make my skin radiate. They have become part of my essential self-care routine! The cleanser leaves the skin so soft and the toner sooooo refreshed. Could not live without empyri anymore.


Jennifer
@jennifer.jane.young
FREQUENTLY ASKED QUESTIONS
How do I use empyri hemp soap to wash my body?

To wash your body, rub your hemp soap bar between your hands, adding water. This will activate a really nice lather you can use to gently cleanse. Always rinse with warm water.

We recommend that for your everyday bathing, only use soap where you need it. That means all the important places (we'll let you fill in the blanks!). Plus anywhere with visible dirt. Empyri's Founder Jennifer is an avid mountain biker so she knows all about dirt.

Pro-tip: Pair your favourite empyri hemp body soap with our

dual-sided hemp washcloth

1-2x per week. Used together, these two products create a gentle exfoliation to support your skin's natural process to shed dead skin cells.

What ingredients do you avoid using?

Like all empyri products, our hemp body soaps follow ingredient guidelines from The Dirty Dozen. That means our products will always be paraben free, PEG free and petrolatum free to name just a few.

With soap, the biggest ingredients we avoid using are harsh chemical surfactants. The role of a surfactant is to break up the oils on the surface of the skin in order to wash them away. The problem is that chemical surfactants often strip your skin of the oils it needs to maintain healthy moisture barrier, rather than just washing away the day's dirt or makeup. Our alternative to chemical surfactants are the oils (olive, coconut, hemp seed) that cleanse the skin through a gentle process of like dissolves like.

What hemp ingredients are in empyri soap bars?

Our soap features two hemp ingredients: hemp seed oil and hydrolyzed hemp seed extract.

Hemp seed oil is the moisturizer to use. It's an emollient which means it fills in all the little spaces between your cells that form when skin is dry or dehydrated. Hemp seed oil is non-comedogenic, so it won't clog your pores. It leaves skin smooth and soft. Hemp seed oil is also an excellent carrier oil (that's why its in our

oil cleanser

too!). Carrier oils do exactly as their name suggests: they "carry" or transport other ingredients into the skin. Since hemp seed oil is very similar to our skin's lipids (oils) it effectively dissolves using the chemical process of "like dissolves like". In this one little bar of soap, hemp seed oil is cleansing, nourishing and hydrating. Triple threat!

But hemp's super powers don't stop there.

Hydrolyzed hemp seed extract is clinically proven to improve skin texture by reducing flakiness. It also enhances hydration to promote soft and supple skin. This extract brings ultra moisture to our hemp soaps. "Hydrolyzed" means the hemp protein has been extracted using water.

Does empyri hemp soap contain CBD? What about THC?

No! Our hemp soap does not contain THC (tetrahydrocannabinol), the psychoactive compound found in cannabis. It also does not contain CBD (cannabidiol), the compound known for therapeutic uses like reducing anxiety, promoting sleep, etc.

Both THC and CBD are cannabinoids sourced primarily from cannabis flowers. Our soaps only contain extracts from hemp seeds, which in fact, can be bought at your local grocery store!

On empyri packaging, you'll notice we have written "cannabis sativa (hemp) seed oil". This is the INCI (International Nomenclature of Cosmetic Ingredients) name for hemp seed oil. We list our ingredients using INCI to ensure our products are compliant with Health Canada.

Hemp belongs to the cannabis sativa plant family, but there is still zero THC and zero CBD in the hemp extracts used in our soaps!

Why doesn't empyri make hemp shower gel?

We know how bad it can feel to see a big plastic bottle of shower gel sitting on the side of your tub. Sure, the liquid soap will get the job done and you probably picked it up because you know it won't dry you out. But the packaging? Yikes!

Plus, many gels are made from petroleum-based ingredients. Our

Clean Beauty Ethos

promises never to formulate with ingredients on David Suzuki Foundation's Dirty Dozen List, so a gel is a non-starter.

We made empyri's hemp body soap bars so that you can choose a soap that's good for your skin and good for the environment too. Our soap is vegan, waterless, manufactured with a low carbon footprint and packaging is waste-free.

Why should I choose empyri hemp body soap?

You want some thing that smells great? CHECK. You want to feel clean but still have hydrated skin? CHECK. You want to swap your body wash for something more sustainable? CHECK.

Choose empyri's hemp body soap to benefit your skin and our planet.

First, you. We usually think that to replenish moisture, we need to slather on a generous amount of body lotion after we bathe. This is somewhat true. While using a body oil, cream or lotion is important, hydrated and healthy skin starts with how we're cleansing. Our hemp body soap effectively washes away the day's dirt without stripping your skin of its natural oils that work hard to keep you hydrated. These bars smell amazing too, bringing a little dose of indulgence to every day. You will absolutely love the way your skin feels using empyri hemp soap.

Next, the planet. Clean, green and cannabis-infused with hemp oil, these humble little bars are an eco-friendly choice. They are manufactured with a low carbon footprint and come in 100% recyclable packing.

What are your 3 different scents?

Lavender + Orange Blossom

is our signature scent.

You'll recognize this custom blend from our other hero products like the holistic hydration daily moisturizer (which is an amazing moisturizer BTW). Add a spa-like indulgence to your self-care routine with this scent that is both relaxing and uplifting all at once. You deserve total rejuvenation!

Bergamot + Chamomile

is for our extra earthy lovers.

Find calm with this combination of bergamot essential oils and chamomile. It's a soothing blend that smells great and features the same hemp ingredients to cleanse and nourish. Our most popular scent with male customers!

Oatmeal + Cocoa Butter

is our unscented bar.

Created with the most sensitive skin in mind, this is our fragrance free bar. It lacks smell but does not skimp on rich lather and hydration. This hemp soap features soothing oatmeal and moisturizing cocoa butter. Safe for use on kids too.

Can I use hemp soap to wash my hair?

Absolutely! Switching to bar soap to wash your hair is a great way to simplify your routine and help the planet. No need to buy a separate shampoo, empyri's hemp soap bar will get the job done. Our hydrolyzed hemp seed extract is clinically proven to improve the look and feel of hair.

Check out our blog to learn how to

repair damaged hair

and other benefits of our soap with hemp seed oil and extract!

What if I'm not satisfied with my hemp body soap?

If you don't love your hemp body soap, contact us! We love to receive feedback from our customers. We will refund your purchase within 30 days. See our

Refund Policy

for more details.

What makes these soaps a "clean beauty" product?

Empyri hemp soaps are as clean as they come! "Regular" soap bars often contain synthetic surfactants derived from byproducts of the petrochemical industry. Yikes! Instead, our soap bars use natural oils to gently cleanse and moisturize the skin. And fragrance? No way! We swap parfum for

essential oils

.

Clean Beauty is a key pillar of empyri. Each product is as close to nature as possible and we use evidence-based science to ensure it will be effective. We look to leaders in the clean beauty space for resources. Empyri products will never use ingredients on

David Suzuki Foundation's Dirty Dozen

list. We use the

Environmental Working Group's Skin Deep®

database for guidance on the human and environmental safety of ingredients - both synthetic and naturally-derived. If there is a safer, less harmful alternative to a popular cosmetic ingredient (and the science to back it up!), we'll make the swap. Read

Empyri's Clean Beauty Ethos

.