Even healthy skin has fine lines and wrinkles. 
Vitamin C naturally boosts collagen production to smooth out wrinkles and leave you with brighter, younger looking skin! Plus it will keeps acne breakouts at bay if you're struggling with that too. 
This
2-in-1
is a hydrating toner and the most active vitamin C treatment on the market!
Alcohol-free witch hazel 
provides natural astringent properties without drying you out. 
Floral Waters
are gentle on sensitive skin and create a perfectly hydrated base. 
Hydrolyzed Hemp Seed Extract 
is 
clinically proven
to heal dry skin and reduce the width and depth of wrinkles. 
Customer Testimonials
Hear from others who have joined the Skin High and switched to 100% natural, clean and green empyri.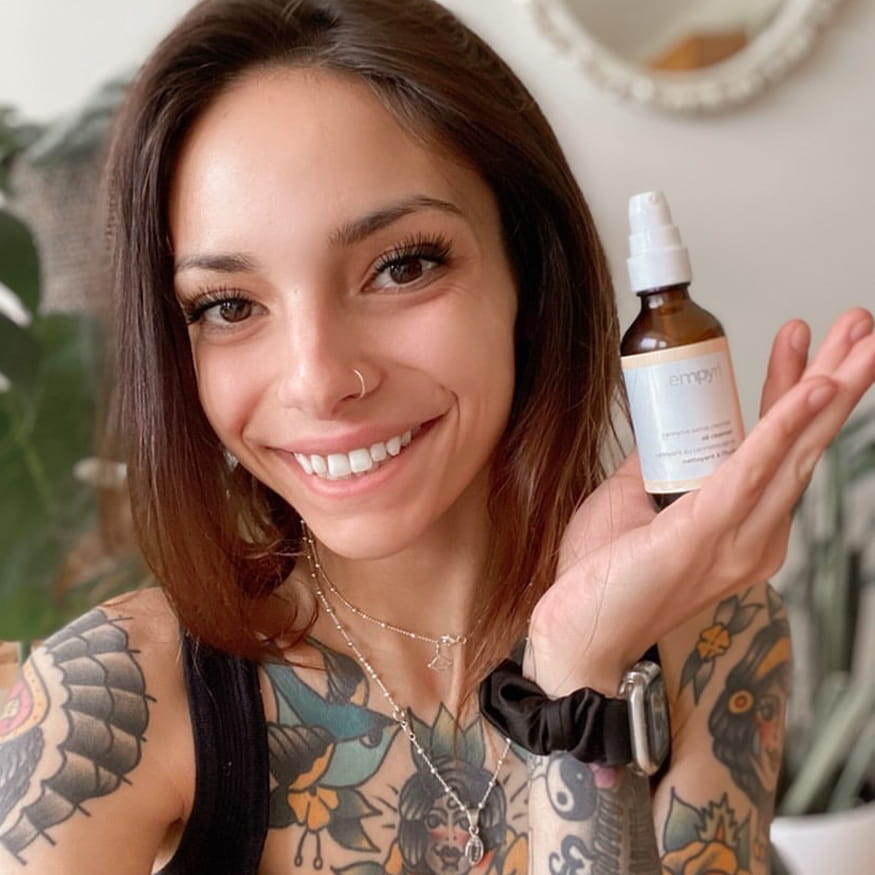 The only things I've been using on my face other than a face mask once a month, so I can truly say the results are all from empyri's cleanser!


Korrin
@you.me.alchemy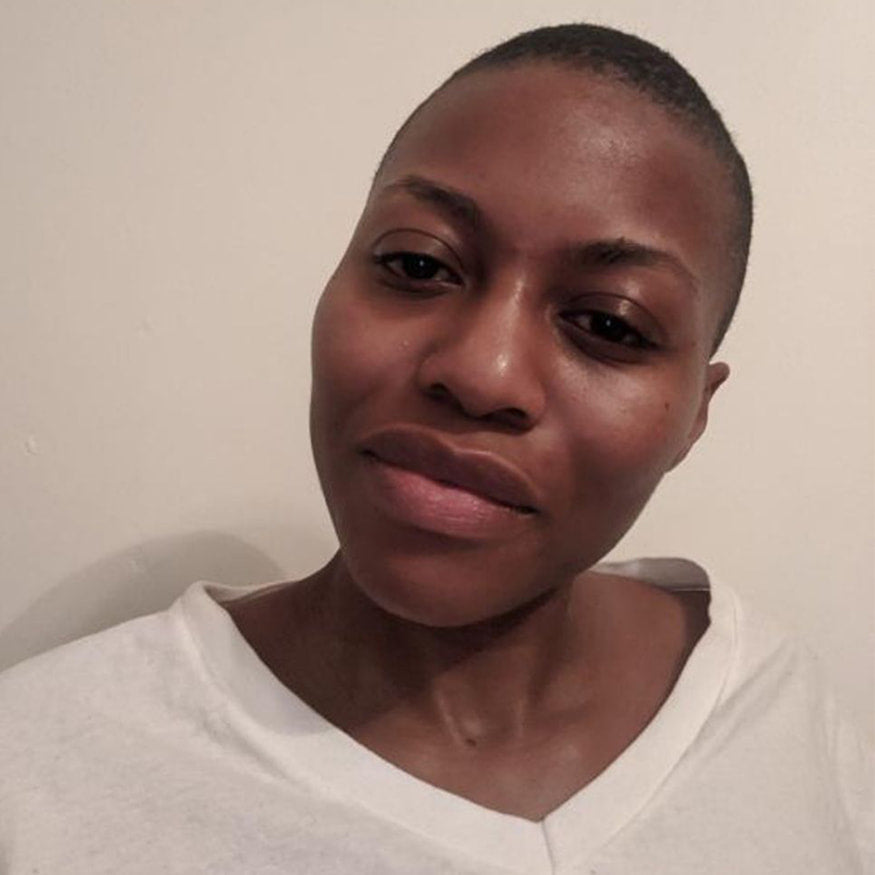 The best foundation you can wear is glowing healthy skin! empyri's 3-step skincare ritual offers that and more!


Shanice
@shaniceunearthed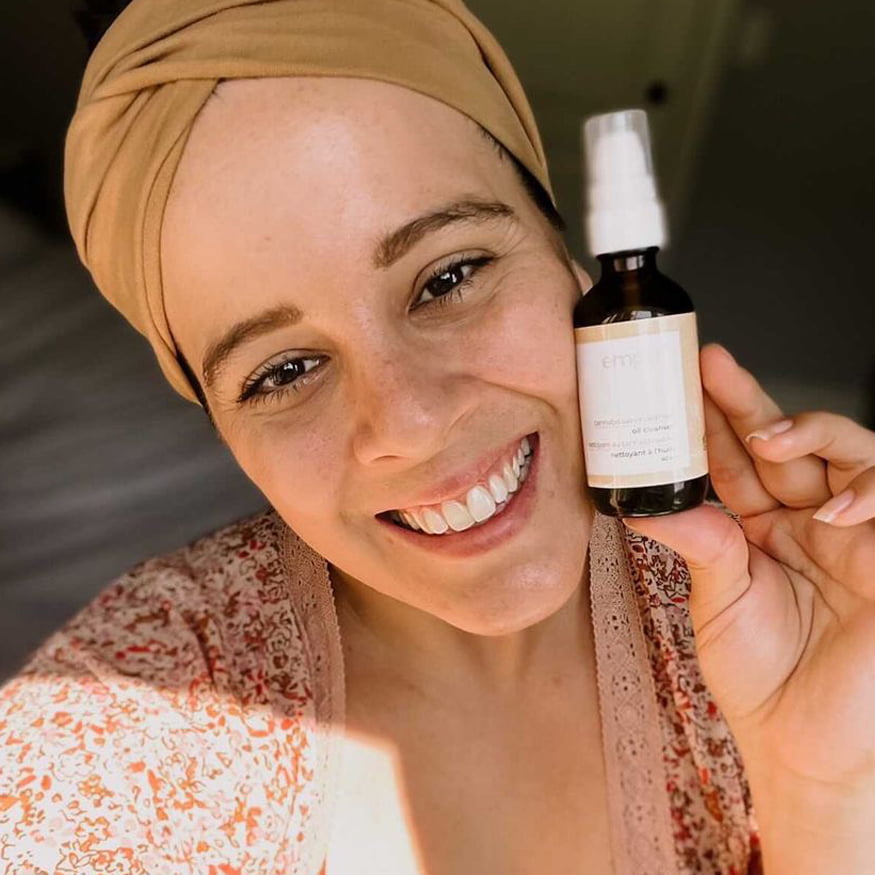 I'm in love with the empyri Oil Cleanser - it's a dream. It easily removes makeup, thoroughly cleanses and leaves your face feeling moisturized (not dried out). I have used it every day for almost three months and I recommend it to everyone!


Natalie
@mindyourown.life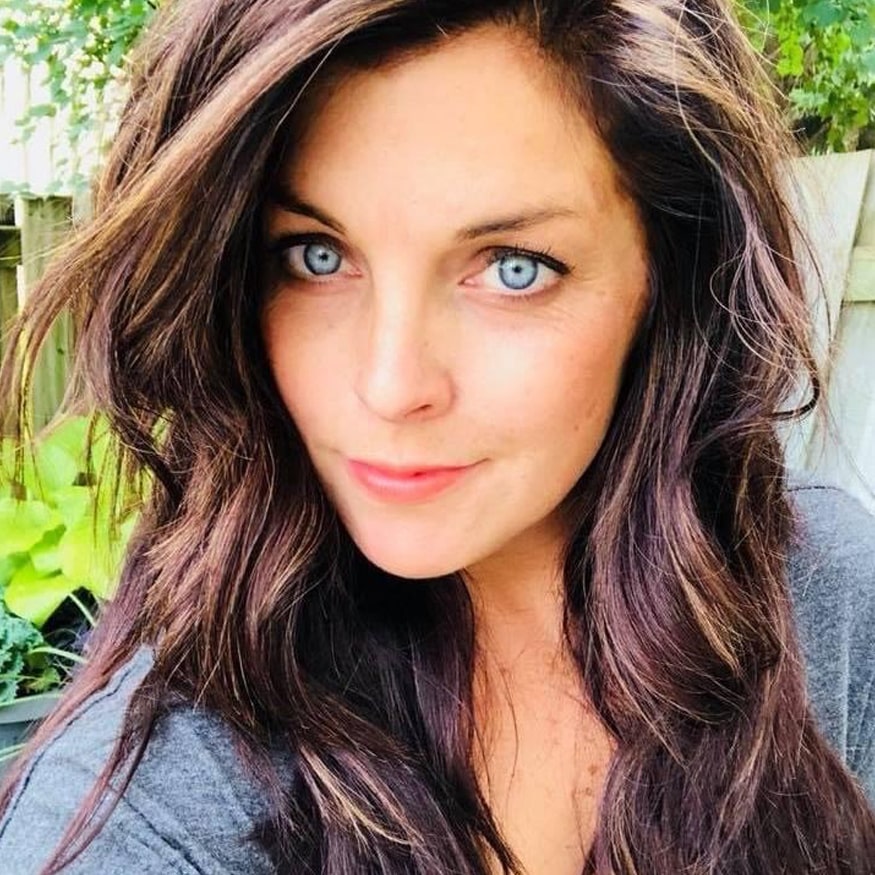 I love the simplicity of empyri's 3-step ritual. After a long day of mountain biking, the oil cleanser is amazing at removing sweat & sunscreen (and chain grease!), leaving my face feeling clean and moisturized. With just these 3 products, I know my skin is getting everything it needs – it's balanced, bright and smooth.


Jade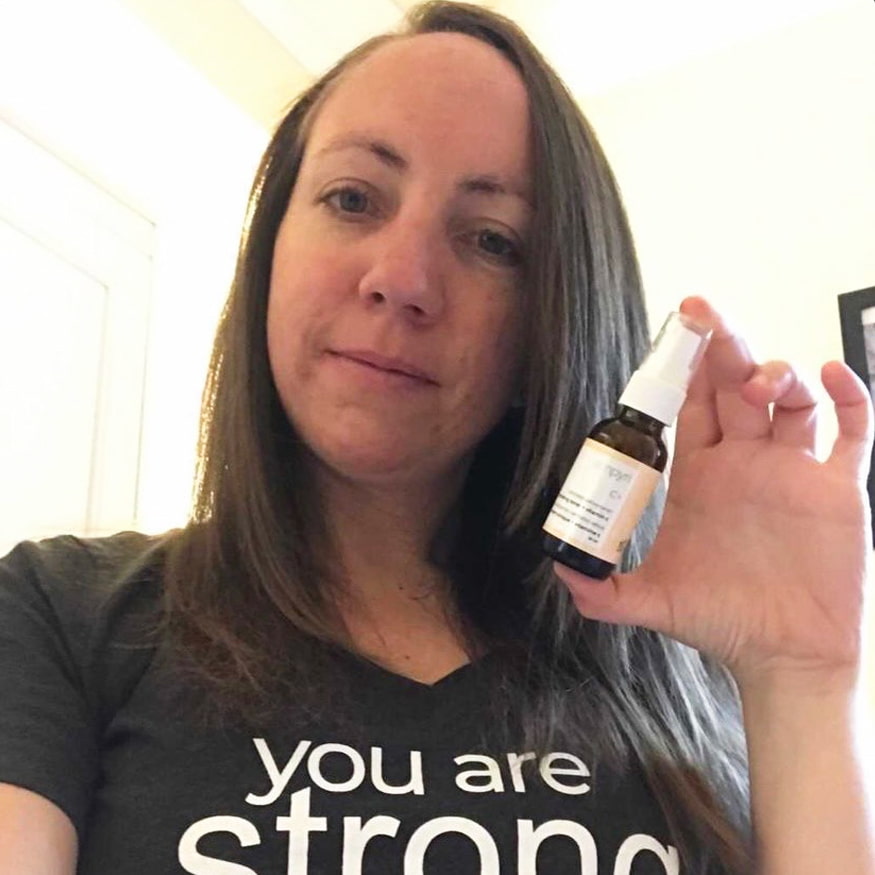 The empyri products are the closest to nature I have ever found. They are gentle, effective and just make my skin radiate. They have become part of my essential self-care routine! The cleanser leaves the skin so soft and the toner sooooo refreshed. Could not live without empyri anymore.


Jennifer
@jennifer.jane.young
FREQUENTLY ASKED QUESTIONS
Do I need to store vitamin C toner in the fridge?

No. You do not need to store empyri's vitamin C toner in your fridge. Vitamin C is notorious as one of those natural ingredients that isn't shelf stable. But we took care of that for you with this formula!

Empyri founder Jen removed all the water and packaged the ascorbic acid in an airtight, opaque sachet. By keeping out the air and light, the vitamin C is fresh and active. When you activate by mixing with your hydrating toner, the product is then kept in a dark glass bottle to keep it from oxidizing. Just make sure you don't leave your vitamin C toner on a window ledge where it will be in contact with direct sunlight.

How to use it

Here's 3 different ways to use hemp toner:

Spray toner, about 5 pumps, onto a clean cotton pad. Gently wipe over entire face, neck and chest.
Apply toner directly as a face mist. Let it sit for a minute or two before applying additional skin care products.
Use facial toner as a makeup setting spray. We recommend using the hemp toner without added vitamin C for this one.

Will it tighten my skin?

Alcohol-free Witch Hazel is a natural astringent. Astringents are known to reduce the appearance of pores by tightening the skin, reduce inflammation and have anti-bacterial properties. All of these aid in keeping skin cleansed and clear, benefitting all skin types and particularly those who are acne-prone. Since it's alcohol free and non-drying, this toner will not leave your skin feeling "tight" with irritation the way some harsh astringents do.

Are the ingredients natural and vegan?

Yes! Empyri's hydrating hemp toner with vitamin C is made from 100% natural ingredients - and everything is vegan too. Here's a quick look at our key ingredients and their source.

Alcohol free witch hazel - distilled from dried leaves, twigs and bark of the hamamelis virginiana plant
Lavender, Bitter Orange and Aloe leaf/flower waters - sourced as a by-product from making essential oils, aka steam distillation
Hydrolyzed hemp seed extract - made from our favourite vegan protein source, hemp seeds! Rosemary leaf oil - extracted from rosemary leaves - not just for the kitchen anymore!
Ascorbic acid (vitamin C) - sourced from citrus fruits or corn glucose. Both natural, both vegan!

How long does it take to see results?

You will see results of using this hydrating hemp toner immediately. It will soothe skin, calm redness and leave you with a little glow!

Results of the vitamin C treatment take from a few weeks to a few months to see. You'll notice a brighter, more even-toned complexion sooner; results like reduced fine lines take a bit longer.

And then there's the antioxidant power - which you won't see - but you can rest assured you've added protection to your daily sun care.

Like any new product, you need to make this hydrating toner with vitamin C a regular part of your skincare routine in order to achieve results.

Should I use it after my face wash?

Yes! Always apply toner after cleansing.

In the evening, use your favourite face wash to thoroughly cleanse your skin. Remove makeup, sunscreen and any dirt accumulated throughout the day. You'll also be washing off things you can't see like pollutants that have accumulated. Dry your face gently using a clean washcloth. Then, apply your toner using a cotton pad or facial mist. If you see makeup residue on the cotton pad, that means your skin wasn't clean enough!

In the morning, many of us don't use a face wash. Use your toner after you've opted for a quick refresh using warm water. Either way, you're always applying toner to clean skin.

Will it get rid of my acne?

Empyri's hemp toner will help to get rid of your acne in 3 ways:

Hydrating - When you boost hydration levels in the skin, you prevent it from getting stuck in an over-dry, over-oily cycle. Other moisturizing ingredients like hyaluronic acid are great for plumping the skin on the surface, but hemp toner hydrates at a deeper level.
Balancing - Hemp seeds contain a very high concentration of linoleic acid, which is also present in our skin's oil, also called sebum. When our sebum is low in linoleic acid, it becomes "sticky" and it globs together clogging pores. Hemp toner regulates your skin's linoleic acid which reduces impurities building up.
Vitamin C - Proven to kill the bacteria that causes acne, using vitamin C is a great way to treat acne using naturally derived ingredients. It's also anti-inflammatory which will soothe skin post breakout.

Can I use it on sensitive skin?

Absolutely! Unlike a lot of toners which contain things like alcohol, chemical astringents and fragrance, empyri's hemp toner is a combination of key ingredients for sensitive skin. Alcohol free witch hazel performs the natural astringent function as alchohol without the irritation. Aloe vera offers gentle hydration and is skin soothing. Bitter orange flower water is a hydrosol or diluted essential oil. It's a gentle ingredient with skin toning properties. And rosemary leaf extract contains rosmarinic acid which has a calming effect on the skin.

Our mix-it-yourself formula allows you to customize the strength of your vitamin C treatment. Sensitive skin types should start small and try to work up to the full amount.

Can I use it on oily skin?

Yes, you can use hemp toner on oily skin. Hemp seed extract regulates oil production to reduce build up in pores. It balances the skin's hydration levels so that skin is soft and moisturized without being greasy or oily. And our organic witch hazel has gentle astringent properties to help with an oily complexion.

Can I use it on combination skin?

Yes. This facial spray can be used on combination skin. Like with moisturizers, combination skin types have a lot to balance when choosing toners. A purifying toner may remove too much oil from already dry patches. And a superfine mist may not treat your t-zone effectively.